Ruby15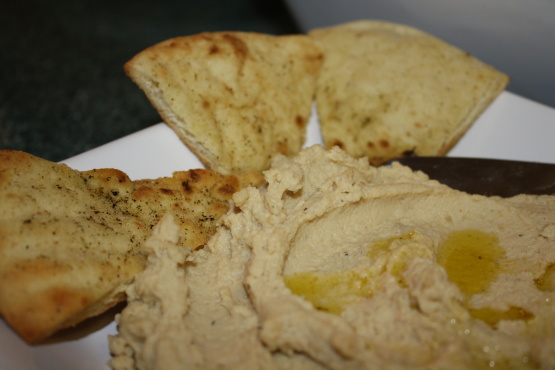 Yummy! Use with your favorite dip or eat as is, either way, they are great!

This is such a great recipe. I agree with other posters that it is better to brush the oil and sprinkle the ingredients before cutting. Thanks for posting.
Preheat oven to 400 degrees.
Cut each Pita bread into 8 triangles and place on lined baking sheet.
In a small bowl, combine rest of ingredients.
Brush each triangle with oil mixture.
Bake for about 7 minutes or until light brown and crispy.
Watch carefully, they burn easily.