Pistachio Mint Pesto Shrimp Salad
Prep 10 mins
Cook 30 mins

A summer salad with a unique twist on pesto. Created for RSC Summer 2005.
Directions
Blend all pesto ingredients in food processor or blender except oil. Once ingredients are chopped together, drizzle in olive oil until blended.
Mix shrimp, orzo, feta, and tomato together in large bowl.
Toss with pesto. Serve chilled or at room temperature.
Most Helpful
Excellent pesto-good flavor and texture--and prettu--the combination with the orzo and shrimp and feta worked very well. On a second try, I add some fruit to the salad and enjoyed it even more.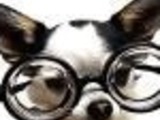 Good summer salad but felt that the pesto flavoring was a bit strong and next time need to use less mint and/or pistachios. I was worried that there wasn't enough liquid in the pesto/dressing so added one more tomato, but shouldn't have worried since after refrigeration there is plently of moisture to combine all the ingredients in the salad. Thanks for sharing!