Marz7215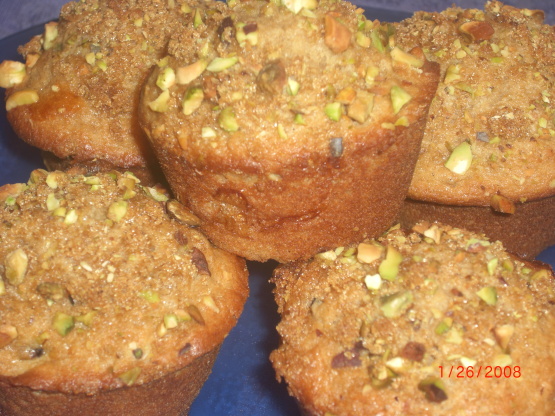 Recipe courtesy of the California Pistachio Commission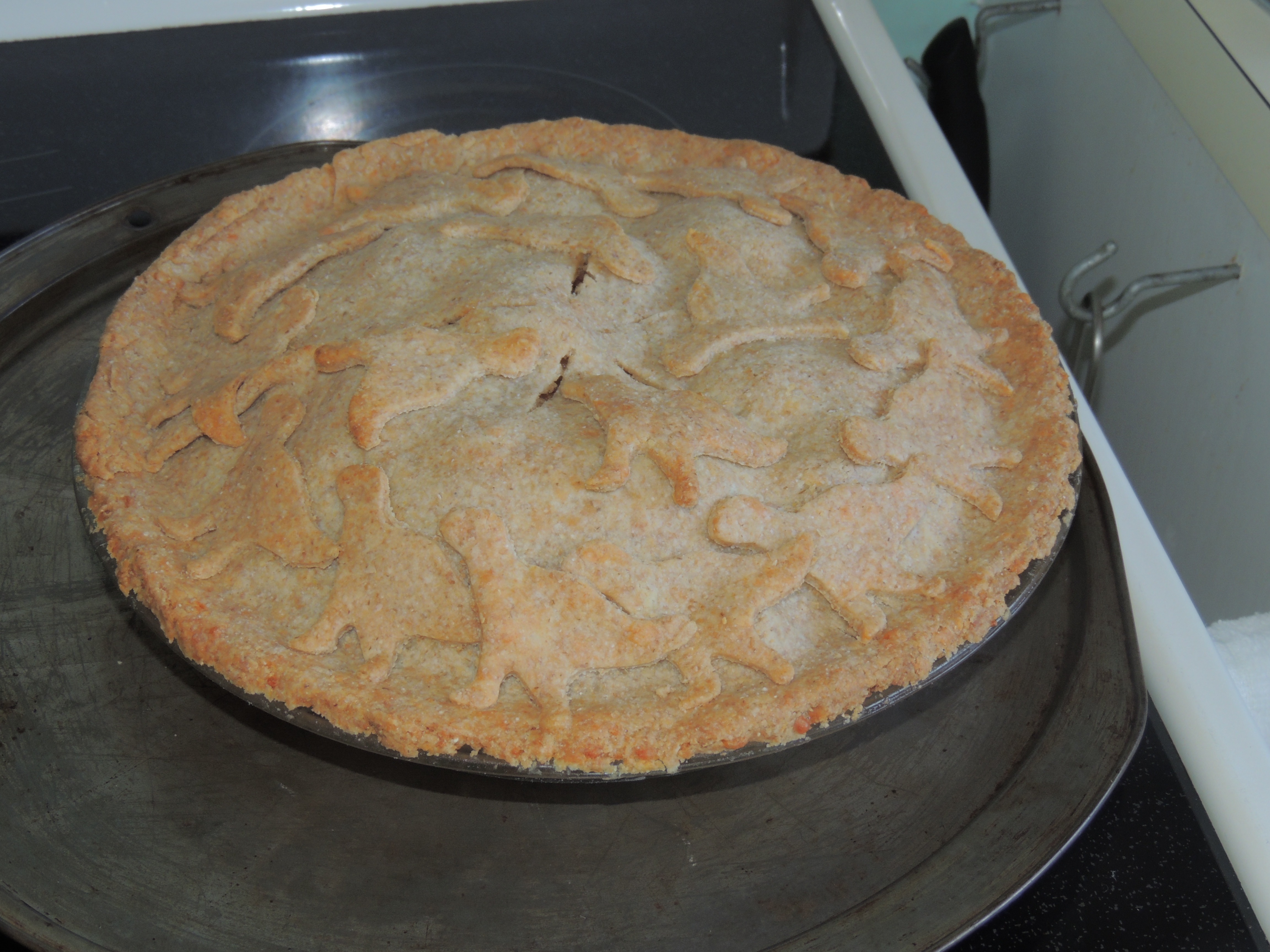 Yummy muffins! I left out the orange peel, can't stand it myself, but kept everything else as written. Love the topping.
Topping:.
Mix 1/4 cup chopped pistachios with 2 tablespoons (packed) brown sugar. Set Aside.
Preheat oven to 400 degrees F.
Mix flour, sugar, oats, pistachios, raisins, baking powder, orange peel and salt in bowl, stirring with spoon until well blended.
Add milk, applesauce, oil and egg all at once. Stir lightly just to mix. Don't over mix or texture will suffer.
Spoon into 12 greased or paper-lined muffin cups. Spoon on topping.
Bake for 18 to 22 minutes or until golden brown, turning pan around after 15 minutes for most even browning. Cool 5 minutes then remove from pan and cool on wire rack.