A little something different to make as a gift or for a holiday party. **This recipe has been altered since the original post.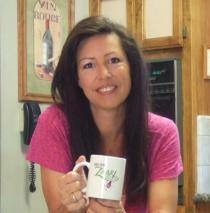 This is a great recipe! Has a nice pistachio flavor and creamy as well. I bought shelled roasted pistachios and still warmed them in the oven. I think this gave it a nice toasted flavor. It's a *keeper* Bev ;) Thanks for Sharing and inspiring me to make another kind of brittle!!! ~V
Place pistachios on baking sheet; bake in 300 degree F oven to keep warm while preparing candy.
Combine sugar, butter, water and corn syrup in saucepan.
Cook, without stirring, to soft crack stage (275 degrees F) on candy thermometer.
Add lemon extract and pistachios.
Pour onto foil lined baking sheet.
Cool.
Break into serving-size pieces.
Makes approximately 36 pieces.