Another recipe that I have no clue where I got it from. Really good in the morning with coffee and the morning newspaper.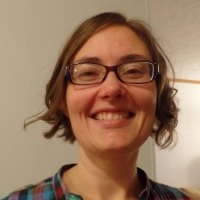 My grandma has been making this sans topping and bringing it to every family gathering for the past 3 years or so. Everyone loves it. My favorite version, that she brings for Thanksgiving and Christmas, is the pumpkin. She substitutes the pistachio pudding with instant pumpkin pudding and adds some pumpkin pie spice. It is delicious!
Preheat oven to 350 degrees.
Grease or spray 2 loaf pans.
Layer batter and crumb mixture evenlly between the loaf pans, end with crumb mixture on top.
Use a butter knife to marble the layers.
Bake for 1 hour or until toothpick inserted in middle comes out clean.