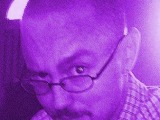 THE sauce and marinade for a lot of East African dishes, particularly those from Mozambique.
Make and share this Piripiri recipe from Food.com.
Directions
Combine all ingredients in a food processor or blender (or a mortar and pestle will work, if making just a small amount). Process/blend to desired consistency.