Piquant Chicken With Basil (Oamc)
Pamela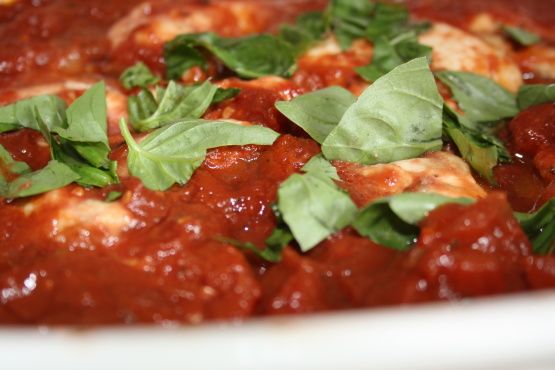 Adapted from "Cook Now, Eat Later" by M. Berry. To serve immediately, brown chicken in oil or butter, if desired, before placing in shallow dish, layer remaining ingredients and bake for 20 minutes until tender; sprinkle with basil and serve immediately. Serve with your favourite pasta.
Place chicken and remaining ingredients (except for fresh basil) in a large ziplock freezer bag.
Remove as much air from the bag as possible then label and freeze.
To serve, remove from fridge to thaw chicken overnight.
Transfer package contents to an oven proof baking dish.
Bake for 20-25 minutes or until juices run clear.
Sprinkle with fresh basil and serve.