Pioneer Woman's Creamy Herbed Potatoes
2Bleu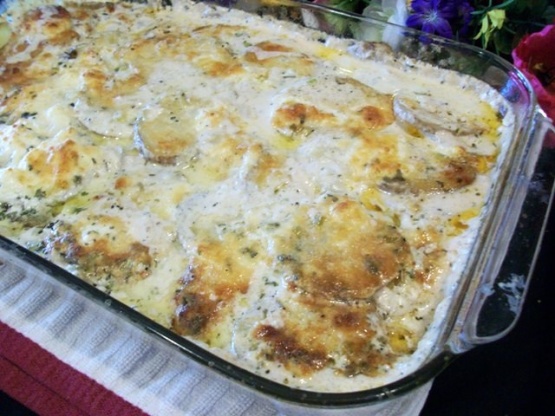 Found this in the Wichita Eagle & am stashing as it looks like a great side dish for Thanksgiving week if not actually on Thanksgiving. They note the recipe is from Pioneer Woman's cooking blog - such a wonderful site! 2Bleu zamailed me that she felt the cheddar cheese on top improved the flavor enough to warrant an extra star - think I'll be trying it with additional cheese on top too ( & maybe scattered inside...).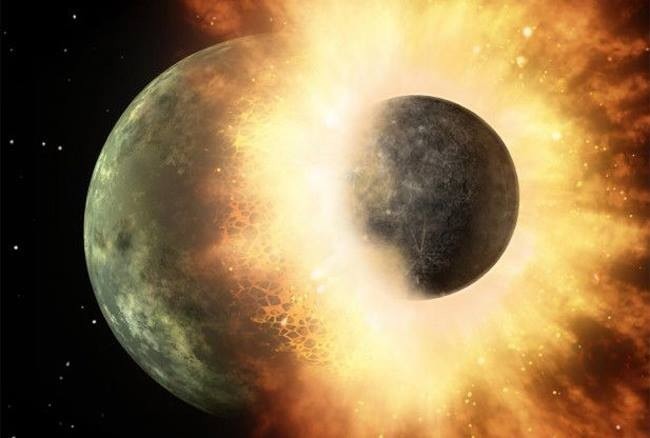 Top Review by 2Bleu
Delicious potato dish with lots of potential! I used about 8 golden potatoes and fearing there would not be enough sauce, I doubled it (mistake). You do need to add lots of salt & black pepper to the sauce and also atop the potatoes. This needed about 1 1/2 hrs for the potatoes to be tender. The use of cream cheese and fresh herbs adds wonderful flavor to this dish. We felt it just needed a bit more cheese so I topped the remaining casserole with shredded cheddar and baked a few more minutes to melt the cheese. Made for TYM tag game. This is a great recipe definitely worth trying. :)
Preheat oven to 350 degrees.
Slice potatoes very thinly.
Add butter to a large skillet over medium low heat, When melted, add diced onion. Cook for 3 minutes, stirring occasionally.
Add cream cheese to the pan and stir to melt.
Pour in cream and milk, stirring to combine.
Season with plenty of salt and pepper, then add chopped herbs.
Place potatoes in a buttered baking dish. Pour contents of skillet over the top.
Top with Parmesan cheese and bake for 45 minutes, or until bubbly. Allow potatoes to sit 15 minutes before serving.