-Sylvie-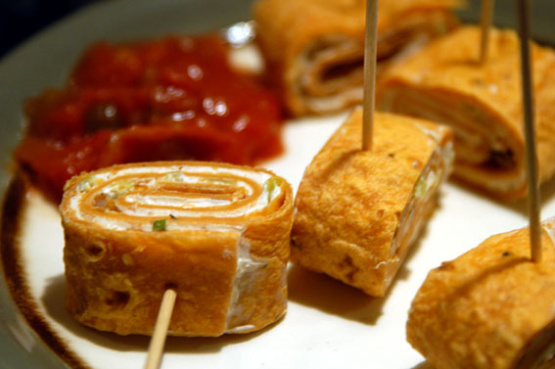 Tex Mex at its best. I do not think there has been a party I have been to in the last 10 years where these were not a staple.

I added a thin slice of chicken to my pin wheels. They disappeared very quickly when I put them out
Mix all ingredients together well and spread a small amount on each flour tortilla.
Roll each jelly roll fashion and refrigerate overnight.
When ready to serve slice each rolled tortilla into 1/2 inch pieces and insert toothpick for easy handling. It will look like a lollipop on a stick.
Serve with picante sauce for dipping.