Bergy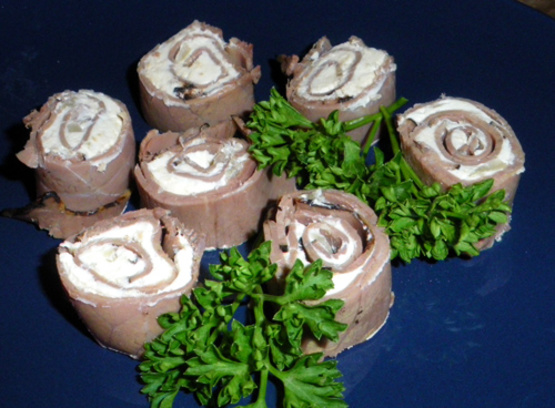 I found this recipe in one of my magazines. I haven't tried it yet, but it sounds good.
Blend cream cheese, onion, horseradish, and Worcestershire sauce until of spreading consistency.
Separate the meat slices. Overlap the pieces slightly. Lay out three rows of meat in such a way that a rectangle is formed.
Spread the cheese mixture over the meat and roll up jelly roll fashion.
Chill thoroughly. Just before serving, slice into 1-inch slices.