Pink Stuff ( Strawberry Jello, Pineapple Dessert )
Jmc2413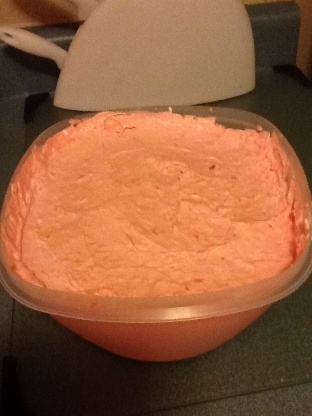 My husband loves this stuff. My mother-in-law makes it for all big family dinners.

Pink Stuff! lol I never knew anyone else to call it that. Someone in my family always makes it for every holiday! My sister loves it. We never knew the name of it so we always just say "Hey whos bringing the pink stuff"..It's pretty good stuff.
Drain pineapples and cottage cheese.
Mix together jello powder and cool whip.
Mix in drained pineapple chunks and drained cottage cheese.
Put in the fridge to cool or serve as is.