Pink Pussy Cat (Layered Shot)
Boomette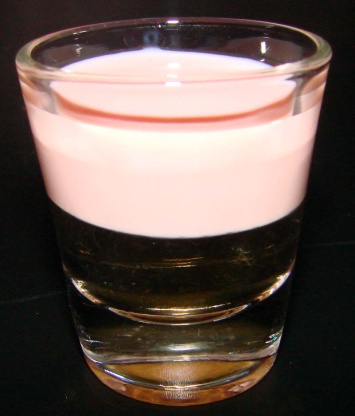 This is a very naughty drink. It tastes like strawberry ice cream chupa chups to me! (Lolly pops, not as popular in America as Australia and the UK. They are DELISH tho, even adults love them cause they taste like real ice cream and or fruit.) Be very careful gals and guys, cause they aren't very strong, but they go down VERY well. Quite sweet.

i don't care what name you call it. it is delicious and easy and a keeper!!!!!
1

ounce dekuyper butterscotch schnapps

1

ounce strawberry liqueur (Has to be Tequila Rose)
Always pour the butter shots first (because it's more dense).
Carefully pour butter shots and then Tequila rose into a shot glass.
Then enjoy!