katew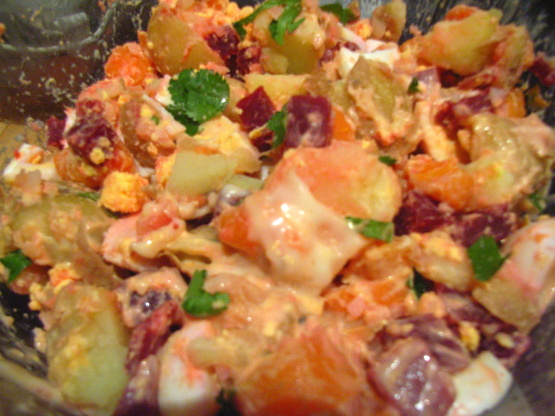 A vivid pink potato salad with beats, even beat haters like it! Always a conversation piece at potlucks! This is a Colombian recipe.
Drain beets and combine all ingredients and mix together.
Refrigerate until chilled.
You can also use fresh beets- just boil and dice, but this will add to the cooking time.
Serve and Enjoy!