Creamy and Low Alcohol Pink Girlie drink. Posted by request.
Directions
Slowly swirl cream and Raspberry liqueur in a shaker with ice (you do not want foam, you just want to chill it).
Strain into glass.
Circle of grenadine on top.
add cherry.
Reviews
Most Helpful
Dreamy and Creamy... I made these for a baby shower. I used 1/2 whole milk and 1/2 - half & half, for the cream. They were a hit! For the Mom to be, I used about 1 tablespoon raspberry juice concentrate in place of the Chambord. We served it to her in a baby bottle (made the hole in the nipple larger, we didn't want to have to burp her, LOL). It was fun, I'll be making these again for sure. Thanks for posting Chery!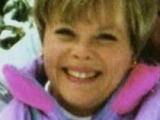 This was very rich, but delicious. I wasn't sure what type of cream to use so I made it with half heavy cream and half 1/2 & 1/2 . I would use just the 1/2 & 1/2 next time. I made a half recipe, which was good as there was no way I'd drink that much cream. I thought it needed more chambord and grenadine so added a bit of each. It was interesting that I could taste the slight nuttiness to the chambord which I've never realized was there before when using it in other drinks. Since this is a little on the heavy side it makes me want to experiment with it by adding seltzer to make a Chambord Italian Cream Soda. Made for the Think Pink event Oct 09 in honor of Angela Brandt.
I love cream drinks and this was just lovely! A wonderful color and nice smooth flavor. A definate keeper.