momaphet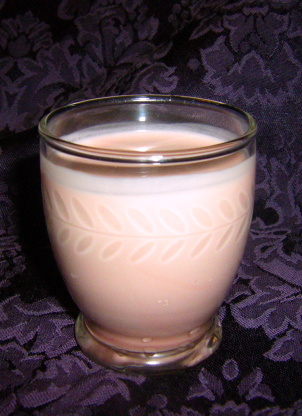 Creamy and Low Alcohol Pink Girlie drink. Posted by request.

Top Review by JTsMom
Dreamy and Creamy... I made these for a baby shower. I used 1/2 whole milk and 1/2 - half & half, for the cream. They were a hit! For the Mom to be, I used about 1 tablespoon raspberry juice concentrate in place of the Chambord. We served it to her in a baby bottle (made the hole in the nipple larger, we didn't want to have to burp her, LOL). It was fun, I'll be making these again for sure. Thanks for posting Chery!
Slowly swirl cream and Raspberry liqueur in a shaker with ice (you do not want foam, you just want to chill it).
Strain into glass.
Circle of grenadine on top.
add cherry.