Prep 15 mins
Cook 20 mins

Proof that a basic cupcake batter has endless possibilities! Here, mix in the tangy taste of frozen lemonade and lemon zest for the ideal party refreshment.
12 teaspoons pink colored crystal sugar (make by adding red food coloring to sugar)
1 (18 1/4 ounce) package white cake mix
water (amount based on cake mix instructions)
3⁄4 cup thawed frozen pink lemonade concentrate (undiluted)
1 tablespoon finely chopped lemon peel
Directions
Preheat oven 350°F.
Spray pan with vegetable pan spray; sprinkle 1 teaspoon colored sugar into each cupcake-space in the pan.
Add water to pink lemonade mix to total amount of water called for on cake mix package directions.
Follow cake mix package directions to prepare cake, adding chopped lemon peel.
Pour into prepared pan.
Bake 20-25 minutes or until toothpick inserted comes out clean.
Cool 10 minutes in pan on rack; remove and cool completely before decorating.
Reviews
Most Helpful
These cupcakes are good. They're so original. For the frosting I made several kinds, the best was when i took a jar of cream cheese frosting and just squeezed an entire lemon worth of juice into it. It tasted wonderful everyone commented on how good the frosting was when i put it on plain yellow cupcakes too!
These cupcakes are to die for! The flavor is exactly what it says, pink lemonade....only in a cupcake! I added 1tbsp of fresh squeezed lemon juice to the batter. The only problem I had was getting them out of the cupcake pan without breaking them apart since they are very delicate. I topped them simply with cool whip. I will definately, yes definately make these again!! Made for Comfort Cafe Summer 09.
ETA: I have to agree, LJSteve's photos ARE to die for! YUM!!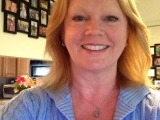 This cupcakes are yummy!!! I made them for a work function and they were gobbled up in minutes. Just the right amount of Pink Lemonade flavor. I topped them with a Pink Lemonade Buttercream. I used the Pink Lemonade concentrate to flavor my basic Buttercream recipe and added the zest of one Lemon to give it some additional tartness. Once decorated with the Buttercream I dusted them with some Sparkling Sugar. Check out my photos. They are to die for. I'll definitely make these again!