caverjen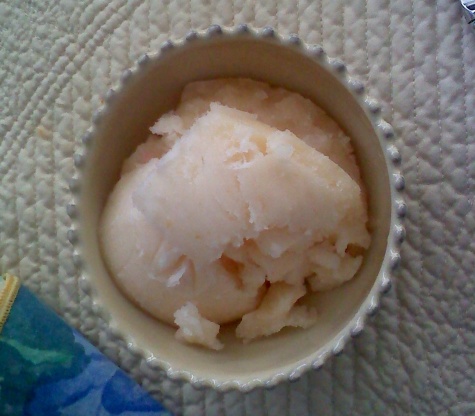 I adapted this from a recipe I got off of the Cuisinart web site; this is a little more tart, with a little less sugar than originally called for.

Made this last night as a palate cleanser between courses, and it was a huge hit. I added 2 things, dried tarragon and grapefruit vodka to prevent it from freezing solid. I made it without an ice cream machine and processed the frozen mix in my food processor. It came out beautifully creamy and the perfect consistency. The tarragon was a really nice addition too. We had it after a really garlicky pesto and by the time we were sitting down to eat the next course, the sorbet had completely gotten rid of the garlic. This one's a keeper!
NOTE: To make the grapefruit zest, simply grate the rind of the grapefruit. Be sure to get only the rind, and not the pith (the white part) beneath the rind.
Make simple syrup: Combine sugar and water in small saucepan. Heat over medium-low heat, stirring constantly, until sugar is dissolved. Bring to a boil and boil, without stirring, for 1-2 minutes.
Combine grapefruit juice, grapefruit zest, and lemon juice.
Add grapefruit mixture to simple syrup. Mix well.
Refrigerate for a couple of hours, or overnight.
Pour into ice cream maker and freeze according to manufacturer's directions.