loof751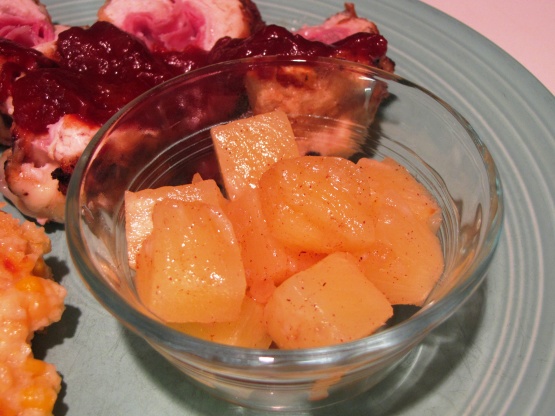 This is an easy and healthy dessert with lots of zing!

This is a great and easy to make treat! I served this as a side dish instead of a dessert and it added a fresh and zippy dimension to the meal. I refrigerated for about 2 hours and the pineapple really took on the flavors of the spices. Thanks for posting this recipe! Made for Spring PAC 2009
put pineapple in a bowl.
mix with ginger and cinnamon.
refrigerate for an hour.
enjoy!