Mandy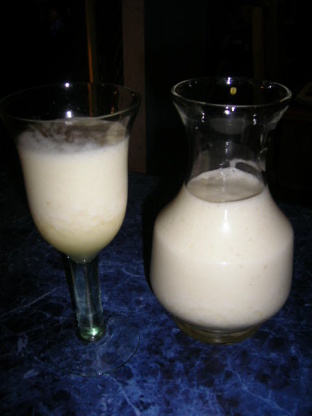 I found this in a Healthy Heart Cookbook & thought it sounded divine, it is! I've written the recipe as written but I used only a couple of teaspoons sugar & found it plenty sweet enough for me so adjust the amount of sugar depending on your tastebuds.

oh gosh this is so good, I did not have any sweet wine only dry so I added in some sugar which worked well, also I used fresh pineapple, my DH loved this drink, thanks Mandy!...Kitten:)
Spread pineapple on a freezer tray & partially freeze.
Blend all ingredients until smooth.