Pineapple Sweet Potato Muffins (Louisiana)
loof751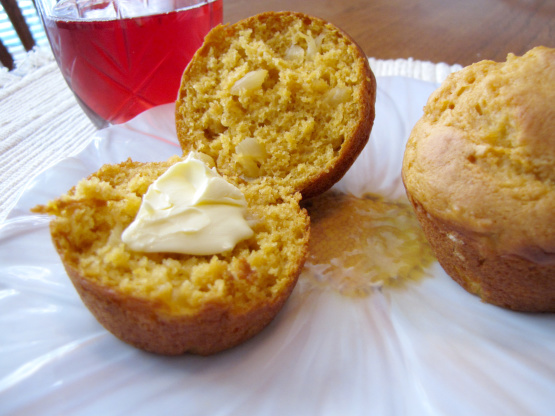 This recipe comes from the internet website sweetpotato.org.

These low fat, low sugar muffins are very good. I reduced the baking powder to 1 tsp and they still rose amazingly high. I'm looking forward to making these again, with the addition of some golden raisins or dried cranberries to boost the flavor a bit.
Preheat oven to 375 degrees F.
In a medium bowl, combine sweet potatoes, pineapple, orange zest, eggs & sugar, stirring until well combined, then stir in walnuts.
In a large bowl, whisk together the flour, baking powder, baking soda & salt, then pour wet ingredients into the dry ingredients & fold until dry ingredients are JUST moistened.
Spray muffin tins with nonstick cooking spray, then spoon 1/4 cup of the batter into each cup, & if there isn't enough batter, put a small amount of water in the empty cups.
Bake 16-20 minutes, then cool slightly & serve.