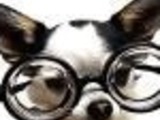 From "South of the Sahara: Traditional Cooking from the Lands of West Africa" by Elizabeth A. Jackson. This spicy, fruity drink needs to sit in the refrigerator for at least 12 hours and as much as a day. It can also be the basis for a wonderful cocktail made with rum or vodka.
Directions
Slice pineapple, the peel, the core and all, into thin slices.
Combine the sliced pineapple with the cloves, sugar and ginger in a bowl large enough to hold the water.
Pour the boiling water over the mixture and stir.
Cover and refrigerate for at least 12 hours and up to a day.
When ready to serve, strain into a pitcher, discarding the pineapple solids and spices.
Reviews
Most Helpful
I just love this stuff! It's similar to my recipe, but no cooking! I halved the recipe, and will be drinking this often! Thanks Kate! Made for ZWT4 and the Fancy Feinschmeckers!

I followed Marra's inclination on this and used some fresh pineapple juice, but followed suit in every other ingredient. I am not a clove person per se/ however; in this drink it does bring out the taste of the pineapple and gingerroot. I made in the morning and then dumped it over some beautiful, fancy ice cubes and at the end of the day, made a refreshing wonderful, delicious drink. Perfect for the hot, Maryland weather, and will make ahead again. Garnished with a sprig of mint. Thanks, Chef Kate! Made for *ZWT4* June 2008.

Cool and refreshing. We made the frugal version, using this recipe with the peel and core of the pineapple, and the fleshy parts in another recipe. I sliced the gingerroot and doubled the cloves, but still had little spice taste in the finished juice. I would increase the cloves and grate the ginger next time.