MsSally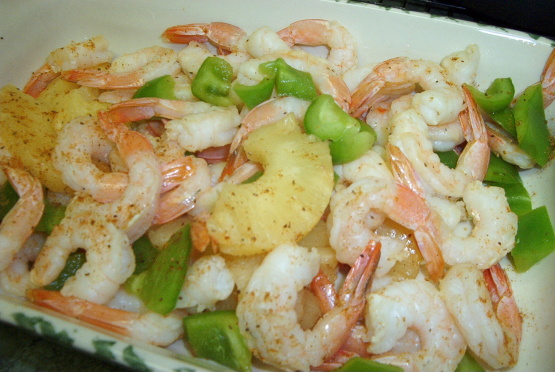 This recipe is from TOH. I haven't made it yet, but I'm typing it up for ZWT II. 6 servings.
For each packet, place a pineapple slice on a double thickness of heavy foil (about 12 inch square.) Top with shrimp and red pepper.
Combine the brown sugar and seafood seasoning. Sprinkle over the shrimp.
Dot with butter. Fold foil around the mixture and seal tightly.
Grill, covered, over medium heat for 10-15 minutes or until the shrimp turns pink.