NELady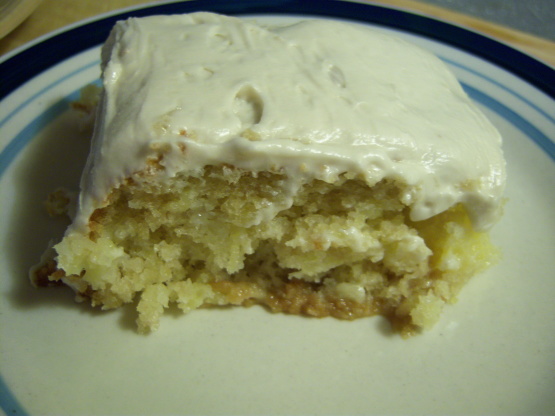 From Sharing Our Best - Valley County Hospital and Long Term Care, c. 1994.

Made this last night as DS wanted something sweet and didn't want anything chocolate. It was hard to wait for it to cool before cutting it as it smelled fantastic! Taste was great and it's even better today after refrigerating it! Love recipes from organization cookbooks as I know they are tried and true. Thanks from South Dakota for posting a great recipe NELady!
Mix dry ingredients and blend in eggs and oil, stirring well.
Add pineapple and mix thoroughly.
Pour into greased jelly roll pan or large cookie sheet, 12 X 18.
Bake at 350*F for 25 minutes.
Good with Cool Whip or ice cream.