lazyme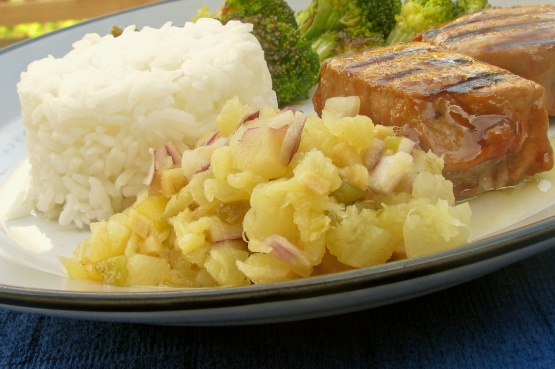 Quick and easy, this is great on grilled chicken or fish. I keep sliced jalapeños in the freezer, so I always have the ingredients on hand for this.
Combine all ingredients.
Let sit 10-15 minutes for flavors to blend.
Can be made in advance and stored in the refrigerator 2-3 days.