jonesies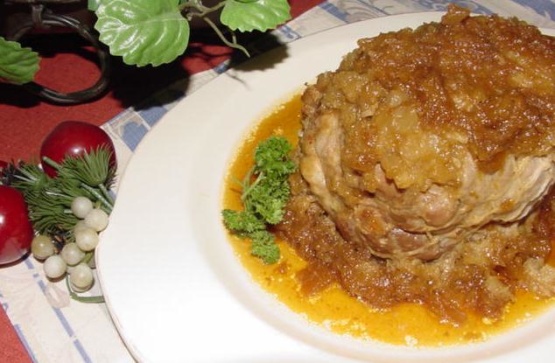 A pork roast with pineapple and spices, cooked in the crockpot.

I made this the other night, but only used a small can of crushed pineapple since that's what I had. I added it (with juice) at the beginning rather than later. The roast turned out great. I thickened it with a little cornstarch and water about an hour before we ate. The next night I heated up the leftovers with some BBQ sauce for sandwiches.
Salt and pepper pork roast to taste.
Combine all ingredients, except flour and water, pour over roast.
Put on lid and cook on low for 8 to 10 hours.
Once done, remove roast.
Drain and reserve liquid.
Return meat and pineapple to crockpot.
Add water to liquid to make 1 3/4 cups.
In saucepan, blend flour and cold water together to form a smooth paste.
Add hot reserved liquid and stir.
Cook on medium until thickened, stirring continuously.
Pour over roast.
Serve with rice or potatoes.