Pineapple Passion Milkshake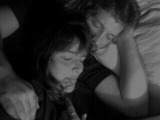 Pineapple, sherbet, and Ice cream dream!
Make and share this Pineapple Passion Milkshake recipe from Food.com.
Directions
Mix ice cubes, crushed pineapple, milks, sugar and vanilla in blender until smooth.
Add Ice cream and sherbet (scoop size to your liking) and blend till just smooth. Serve with a fresh pineapple wedge if desired.