Pineapple (Or Other Fruit ) Cream Cheese Special
Jen T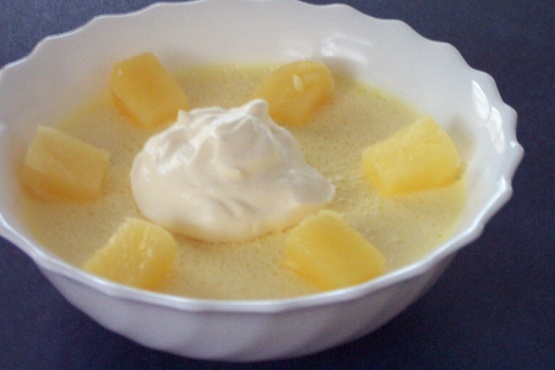 A very easy dessert. Pineapple pieces can be folded into the thickening mixture before being put into individual dishes if desired. This also works well with other flavoured jellies & fruit to compliment jelly.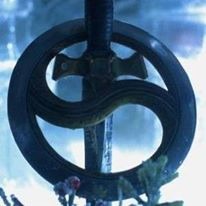 Absolutely delicious! I did add a bit of the pineapple to the mixture. Very easy to make. Thanks for sharing the recipe!
85

g pineapple jelly crystals (other flavours may be used)
1 1⁄2 cups boiling water

250

g cream cheese
1⁄2 cup sugar
1⁄2 cup lemon juice
canned pineapple chunks, to decorate or fruit, to compliment flavour of jelly used
Dissolve the jelly crystals in boiling water.
Place in fridge until jelly is as thick as egg white.
While jelly is setting, beat the cream cheese, sugar and lemon juice together until creamy.
Add the partly set jelly and beat until it thickens.
Turn into individual dishes.
Chill until set.
Decorate with pineapple pieces and a dollop of whipped cream.