Pineapple & Marzipan Cake (Ananas-Marzipankuchen)
Laouli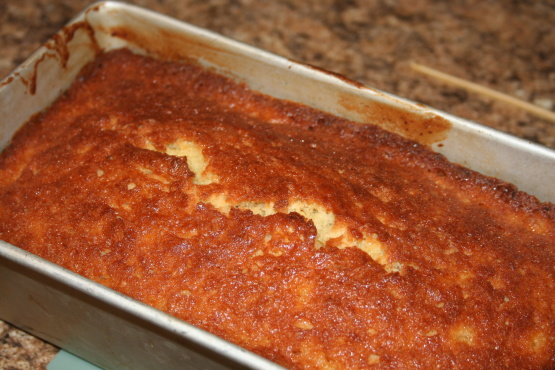 I got this recipe of my auntie, who always brings this round when she feels people need or deserve a little treat. It's really simple and quite quick to do, but it makes a really yummy and moist cake. If you can't get vanilla sugar, you can use 1 tsp vanilla essence instead, or you can make your own by putting about an inch of a vanilla pod in a screw top jar with 1/2 cup of sugar and leave it for a couple of days (the rest will keep).

I made this for my german mother and she really liked it (as did the rest of us.) The cake was moist and was delicious with a cup of tea. I didn't have vanilla sugar so I added a tsp of vanilla extract, but that was the only change I made. Thanks for the recipe.
Preheat oven to 190°C/375°F/Gas 5.
Mix butter, eggs, vanilla sugar and sugar in a mixing bowl until well combined.
Add the marzipan and continue to stir until smooth.
Sieve together the flour and baking powder and slowly add little by little, stirring until you have a smooth dough.
Add the pineapple chunks and stir into the dough.
Pour into a greased loaf pan that has been lined with baking paper.
Bake for 50-65 minutes, if you feel it is getting too dark, cover with foil.
Depending on your oven and the size of your loaf pan it may take longer than 65 minutes, but not to worry.
Check for doneness by inserting a wooden skewer, if it comes out clean the cake is ready.
Allow to cool before removing from tin.
If you want you can cover with ganache, but it's great without.