gailanng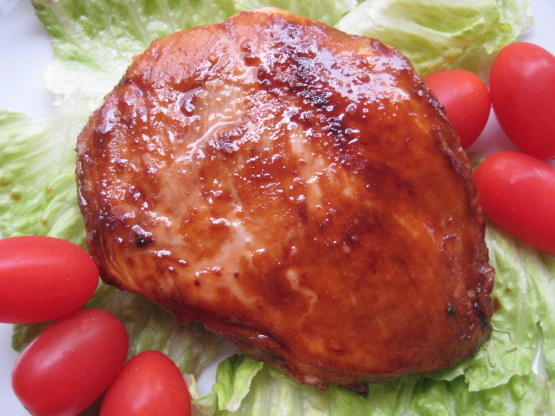 Great marinade for chicken or pork! May also use boneless chicken thighs, but need to allow more cooking time.
1. In a small saucepan over medium heat, mix pineapple juice, brown sugar, garlic, and soy sauce. Remove from heat just before the mixture comes to a boil.
2. Place meat in a medium bowl. Cover with the pineapple marinade, and refrigerate for at least 30 minutes but may marinated overnight.
3. Preheat grill for medium heat. Thread meat lengthwise onto wooden skewers.
4. Lightly oil the grill grate. Grill chicken or pork 5 minutes per side, or until juices run clear. They cook quickly, so watch them closely.
Note: time is 20 minute active work time for cooking and preparing marinade, 30 minute for mininum marinating time.