Pineapple Lemonade Pizzazz
This punch recipe was found in the May 2007 Smoothies & Summer Drinks!
3 cups peach nectar
3 cups pineapple juice, chilled
1 (12 ounce) can frozen lemonade concentrate, thawed
1 (17 ounce) bottle ginger ale, chilled
2 1⁄2 cups sparkling water, chilled
crushed ice
Directions
In a gallon pitcher combine peach nectar, pineapple juice & lemonade concentrate.
Gently stir in carbonated ginger ale & sparkling water, then immediately serve over crushed ice.
Most Helpful
Delicious and refreshing, my DS gave this 15 stars! :) I used club soda instead of sparkling water and peach pear juice as I couldn't find nectar! I wonder why that is? Anyway, yummy and tasty and it should be gone in about a half hour! Made for Gimme 5. Thanks Sydney Mike! :)

Ooh yea! This is great stuff! This also made a big pitcher... and it's gone already! Thanks for sharing this wonderful and fruity recipe. Just put me on the beach under an umbrella and make my day! Next time we may add some rum for an adult version. :)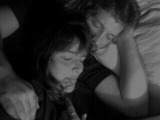 Fabulous, Syd. You could taste every ingredient, but nothing jumped out of line to shout "Here I Am"! Fixed a large, closed pitcher, and drank it all day, without loosing too much fizz. Which was good, because I used Perrier! I wanted to use Pellegrino, but couldn't find any in this back of beyond town I live in! Thnx Syd, for posting. Made for Comfort Cafe Summer 2009.