Pamela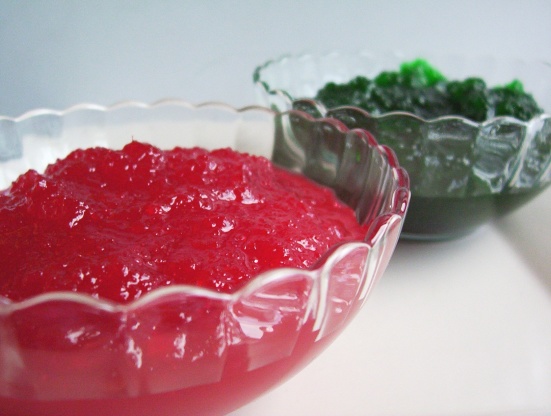 The pineapple filling for Pineapple Brown Sugar Cookies. You also use it for cake filling, to top a cheese cake, or spread it on a bagel with cream cheese.You might also spread cream cheese on a plate, top with pineapple filling and serve with crackers as an appetizer. How about topping some ice cream?

This worked out very well. It seemed very watery at first, but like magic, it jelled up right at thr 30 minute mark. I made this to fill Pineapple brown sugar cookies recipe #47625. Much better than the canned stuff.
Cook pineapples and sugar until thick, about 30 minutes, stirring often.
Divide mixture in half and tint one half with red and the other with green to the tone you like.
Just make sure it's cool before you put into cookies.