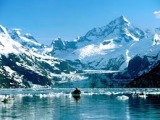 This drink recipe is courtesy of Angela Shelf Medearis. It's different and refreshing! * Cook time does not include refrigeration overnight.
Directions
Peel, core and slice the pineapple into pieces then put it into a large bowl.
Add the spices and sugar. Then pour the boiling water over the ingredients.
Cover the bowl and refrigerate overnight.
Strain the drink into a pitcher. Serve over ice and enjoy!
Reviews
Most Helpful
I also had the same idea as Linky and due to circumstances, skipped using fresh pineapple and made this recipe with bottle organic pineapple juice. I love the clove in this. Fresh mint from the garden! Prepared for CQ 2016.

A yummy drink that could be simplified by using pineapple juice and the spices. Made for ZWT7 - Count Dracula and his Hot Bites