Pamela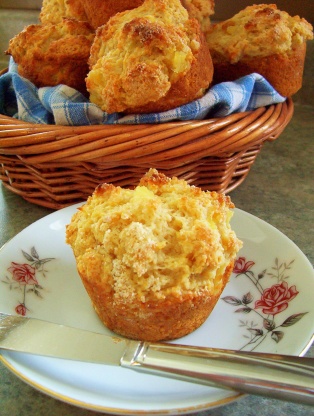 If there are any leftover muffins, refrigerate them in a covered container and serve them cold. They're even better!

We love our jumbo muffins,Ive tried many flavors,these were super moist and I loved the texture but we thought they lacked pineapple flavor. I will try making these again just add more chunks of pineapple. Jumbos took 22 minutes this recipe made 8. They freeze and thaw rather nice...
Preheat oven to 425 degrees.
Spray muffin cups with nonstick spray or line with paper cupcake liners.
In a large bowl, sift together the flour, baking powder, baking soda and pudding mix, then stir in brown sugar.
In a separate bowl, combine the egg and sour cream.
Fold in the pineapple and oil.
Add the egg-pineapple mixture to the flour mixture and stir until moistened.
Batter will be thick.
Bake at 425 degrees for 15 minutes.