jo_g8865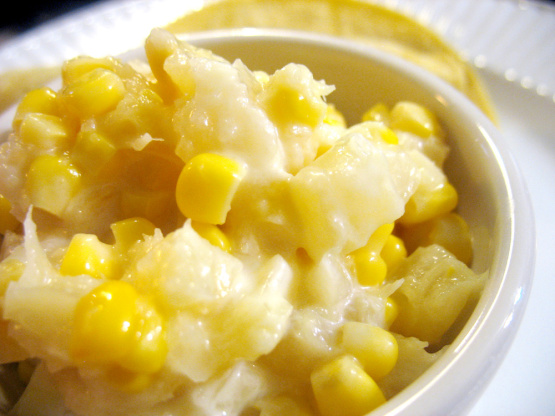 This is a really quick salad you can make at the last minute if your looking for another salad. It always goes over good with every one that tries it.

This was an ok side dish. However, I don't really care for corn. I made it thinking my family would like it. They weren't particularly impressed. It is very simple and quick, though, so it would be good for a last minute deal. This is similar to a cream corn texture and taste, and the pineapple gives it a tart sweetness. This dish could also be served hot.
Drain the corn and pineapple real well.
Add the mayonnaise.