Pineapple Cilantro Lime Margarita
rexm210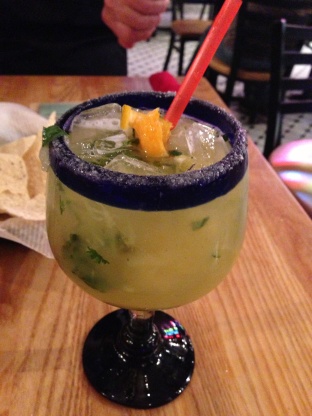 On a recent trip to New Orleans, I got a delicious margarita at El Gato Negro in the French Quarter, a Pineapple Cilantro Lime Margarita. I had to come home and try and recreate it since it's a bit of a hike to NOLA from Ohio! While it may not be exact, I find this to be very close and VERY good! Perfect for a hot summer day!

This is a great recipe! I have been to this resturant also in the french quarter and this is as close as it comes. Thank you for recreating this recipe! I make this about once a week!
Soak pineapple in tequila, if desired.
Add pineapple chunks, cilantro leaves and ice to pitcher.
Add lemon, lime and pineapple juices and stir.
Add tequila and triple sec.
Stir or shake for 60 seconds.
Sugar rims of glass if desired, use lime juice or pineapple juice to wet the rim for extra flavor.
Serve into glasses, over ice if desired.
Drink immediately and enjoy!