Pineapple Chicken Salad Sandwich
Parsley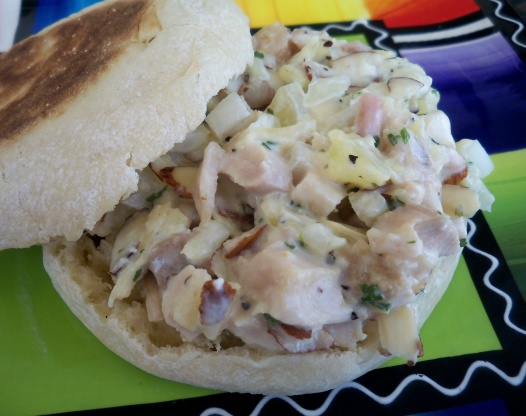 This makes a light enjoyable meal in the summertime, and also cut smaller, as a lovely hors d'oeuvre. Try sauteeing the chicken breast meat, (Sauteed Chicken Breasts for Salads), instead of poaching, it is much more flavorful. I usually add a little bit of finely chopped celery for a bit of crunch!
Combine all ingredients except butter and pineapple syrup, then add 2-3 tablespoons of the syrup or to your taste.
Butter the muffins or croissants and spread generously with the chicken salad.