Pineapple Chicken and Sweet Potatoes (Crock Pot)
jswinks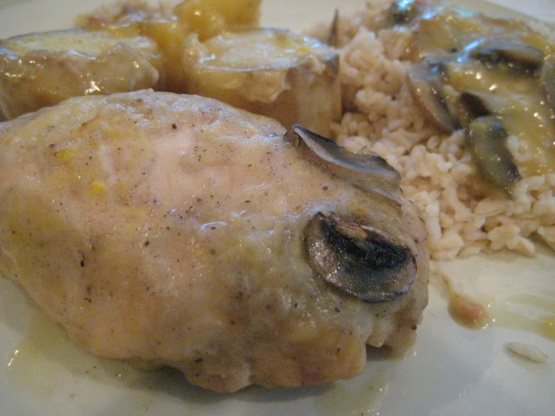 Taken from the "Slow Cooker and More" cookbook.

This was alright. The chicken was sort of bland. I don't think we will make this again though
Combine 2/3 cup flour, salt, nutmeg, cinnamon, onion powder and black pepper in large bowl.
Thoroughly coat chicken in flour mixture.
Place sweet potatoes on bottom of slow cooker.
Top with chicken.
Combine soup, juice, mushrooms, 3 tbs flour, sugar and orange peel in small bowl; stir well.
Pour soup mixture into slow cooker.
Cover and cook on low 8 to 10 hours or on high 3 to 4 hours.
Serve chicken and sauce over rice or noodles.