Pineapple Cheese Casserole
Kate O.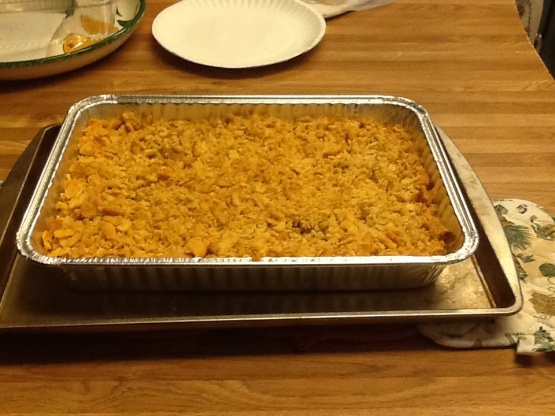 The first time I ate this casserole I almost ate the entire thing! It is my Aunt Martha's recipe. It is absolutely delicious!

Top Review by gwenrk
yes, it sounds strange. however, this is really a gem. my grandma has made this for me before, and it is really good. i was skeptical at first....pineapple, cheese, and ritz crackers?? but i put my doubt aside and gave it a shot. this is true southern food.
Place pineapple in casserole dish.
Mix cheese, flour, and sugar;then pour over pineapple.
Melt margarine with cracker crumbs and place over mixture.
Bake at 350 degrees for 25 minutes.