Parsley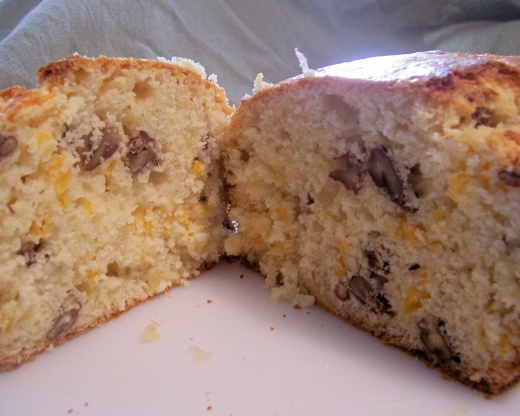 A wonderfully soft moist quick bread from Paula Deen at Food TV.

I was given a Lady & Sons cookbook for Christmas and this was the first recipe I tried. The only difference is that my version used walnuts instead of pecans. Pineapple and cheese seemed like an odd combination to me, but it works.
Using a large mixing bowl, sift the flour and sugar and mix together.
In a separate bowl, mix the pineapple, eggs, oil, and add to the flour mixture, mix well.
Fold in the cheese, nuts, and pineapple extract.
Pour mixture into a greased 9 by 3-inch loaf pan.
Bake for 1 hour.
At 350 degrees.