Sonya01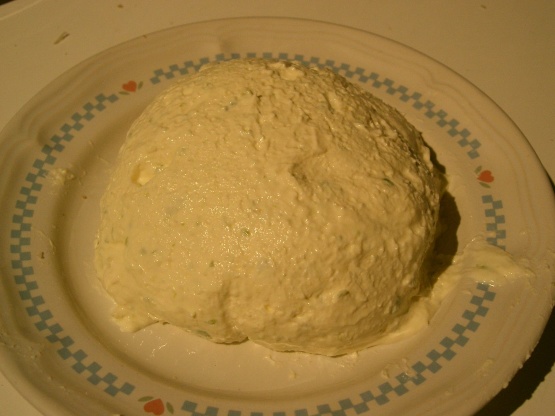 This is great to have around when every one is starving and just can't wait to eat Thanksgiving or Christmas dinner. We normally have some sort of cheeseball and other things to nibble on until the big meal is completed. This is great any other time of the year as well. Serve with crackers of your choice. We personally like to serve this specific cheeseball with Wheat Thins.
wow this is great. Had it at my bbq on the weekend. I put to much pineapple it at first as my conversion skills are lacking. I put more cream cheese in and it was great. Would have been great as it was as a dip but wanted it to be a ball as the recipe suggests. Made for PHOTO TAG, FALL/WINTER 2007 (Cooking Game)
Mix all ingredients in blender.
Roll into ball.
Chill at least 2 hours.
Serve with your favorite crackers.