PaulaG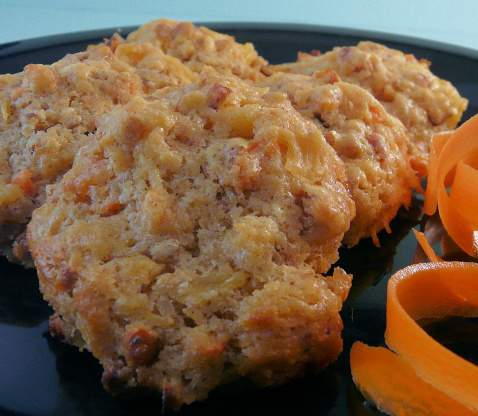 These cookies are healthy and very delicious. Everytime I make them everybody always asks me for the recipe.They definitely satisfy a sweet tooth. Just writing about them makes me want to make them.I found the recipe from a Dole cookbook. The original recipe had raisins and I omitted them because we do not like raisins.

These were really good, perfect for that Summer going into Fall time of year. I also added about a cup of shredded coconut but had to bake about 22 mins because they didn't spread and I like my cookies lightly browned. I also used parchment paper so there was no added oil on the baking sheet and the bottoms were perfect. After the first batch I flattened the dough with a fork and they were more to my liking, a little thinner and crisper. Next time I think I'll spice them up a bit with nutmeg, more cinnamon, and a little ginger. But as is, they were still yummy!
preheat oven 375 degrees.
In large bowl, beat butter and sugars until light and fluffy.
beat in egg and vanilla.
beat in drained pineapple, carrots and pecans.
In medium bowl, combine remaining ingred.
beat into pineapple mixture until blended.
drop heaping tablespoons of batter 2 in apart onto greased cookie sheets.
bake 15-20 minutes or until golden.
leave on cookie rack for 2 minutes and then place on cool surface.
They are great with milk.