Brenda.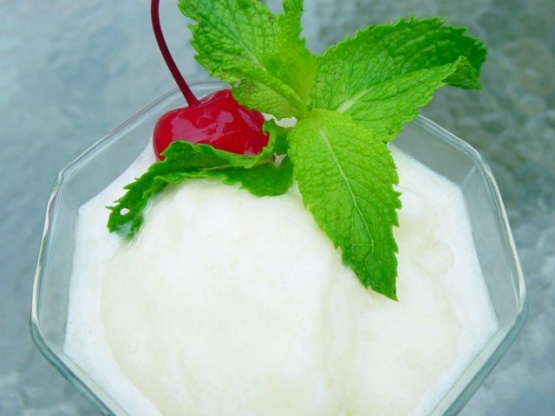 This is a popular drink from Uganda using pineapples, their major crop. It is made using cream or coconut milk and reminds me of the Caribbean. Recipe was adapted from The African Cookbook by Bea Sandler.
Very nice alcoholic shake. Everything is in right proportion.
Blend until smooth and thick.
Serve with mint and a maraschino cherry in whiskey-sour glasses.