Pineapple Breeze Smoothie
loof751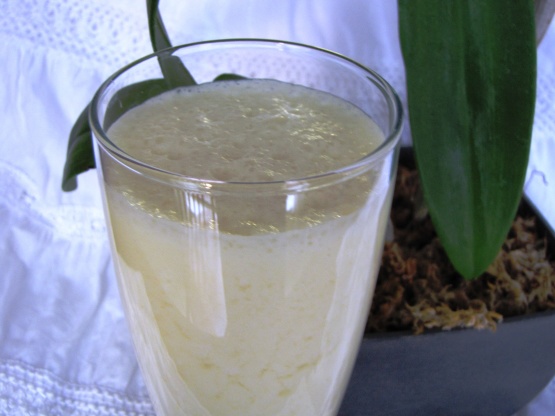 Picked up on this recipe while cruising the net, then added some personal touches! (NOTE: Taking note of 3 reviews, I decided to eliminate the 1 tablespoon of sugar (optional) in the ingredient list! 5 Nov 08)

This is really good! A nice, light flavor from the pineapple and coconut milk. I used the ice. Thanks for sharing!
Whether using fresh or canned pineapple, dice it medium, then put in freezer until just starting to form ice crystals.
Put all ingredients in blender & blend away!
Best served ice cold!