Pineapple Blue Cheese Dip
AmyMCGS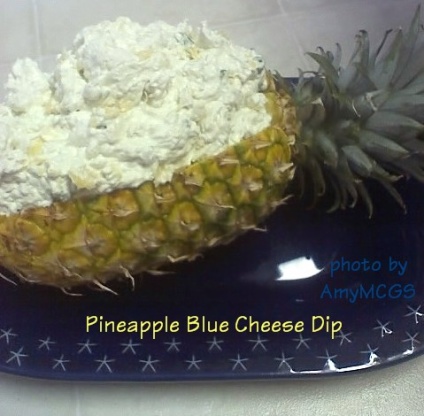 From the book, Recipes and Rememberances. Pineapple and blue cheese seem like they'd go well together. I think it would also look very pretty in a hollowed-out pineapple as the recipe describes below. Time includes time to serve in the hollowed-out pineapple.

I doubled this recipe and served it in a pineapple for a Christmas party- see my photo. (Had to double it to fill the pineapple.) I used two 5oz. containers of blue cheese, so slightly more than the recipe called for, and also added more green onions. I felt that it needed a little more zip, but several others at the party enjoyed it.
Mix ingredients together.
Looks nice served in a hollowed out fresh pineapple.
Serve with potato chips.