Food.com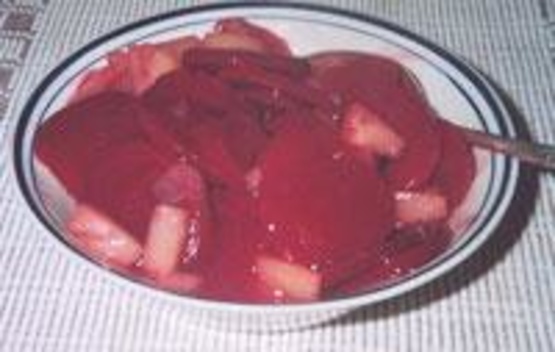 A super good side dish! Add 1 whole clove for an added zip.

This turned out lovely and tasted really good too...a nice twist on Harvard beets. I doubled the recipe because I was cooking for a large group, but had so many dishes made up, I could have gotten by without increasing it...oh well...leftovers for DH and myself... :-) Thanks for sharing Inez!!
In saucepan, mix brown sugar, cornstarch, and salt.
Add pineapple and bring to a boil, stirring.
Boil and stir for 1 minute.
Add beets, butter, and lemon juice.
Cook on med for 5 minutes, stirring occasionally.
Serve warm.