Kellogs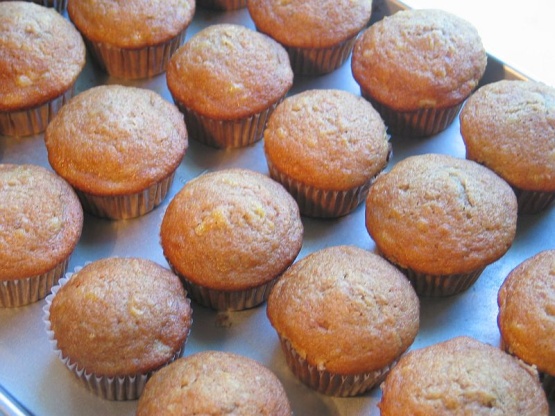 I got this recipe from the internet and made it without the walnuts. It was delicious and the best bread I've made. Definitely worthy of sharing. The following day I made it into muffins to bring to a picnic.

So yummy! I made some changes to make them a little healthier and they turned out delicious! I only used 1/2 cup of butter and then 1/2 cup of applesauce, 2 cups of sugar instead of 2 2/3, I used half whole wheat flour and half regular flour and then threw in about 3 tablespoons of ground flaxseed. I also made them muffins; 350 degree oven for about 20 minutes. They are amazing, I tried to share one with my 12 month old and he insisted on eating the entire thing!
Preheat oven to 350F and grease 3 (8x5x3 inch) large loaf pans ready.
In a large bowl, beat the butter with sugar and honey; then beat in eggs and vanilla. Mix well.
Stir in the bananas and the pineapple (with the juice). Then add flour, walnuts (if using), cinnamon, baking soda and salt until moistened.
Pour into prepared loaf pans and bake for 1 hour or until toothpick inserted in the center of bread comes out clean. Allow to cool for at least ten minutes before removing from pan.