Parsley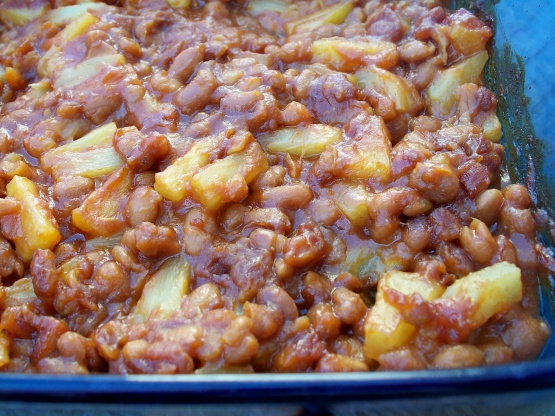 These are a twist on regular baked beans and really good! With just a few added ingredients, something canned tastes homemade!

it was delish! I didn't even really think that it needed the brown sugar it was so sweet. now I don't eat my baked beans with out it.
Preheat oven to 350 degrees.
Combine everything but pineapples and pour into a 2 quart casserole or baking dish.
Bake for 30 minutes, uncovered.
Stir in pineapples and bake 30 minutes more.
Enjoy!
For Vegetarian use vegetarian baked beans.