Pineapple and Mandarin Orange Dessert
I made this up myself to add fruit to my husband's diet. He is diabetic and this satisfy's his cravings for something sweet. Even non-diabetics enjoy this. It is quick and you can add drained cherries for more flavor or color!
Directions
Mix pudding mix and cool whip together well, fold in drained fruit.
Chill for 2-3 hours before serving.
Great for diabetics!
Reviews
Most Helpful
This is really good! I will be making is again and again. It's good for diabetcs and great after a heavy meal. I added a couple of babanas to it. Thank you Rose 4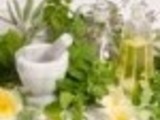 This is a fabulous desert, just perfect for after any meal. I will make it often
This was tasty and easy to make. I have made it as written and also switched out the pudding mix for some strawberry jello mix I had on hand. Though I only sprinkle part of the package in, I find the whole package makes it too sweet.