Prep 15 mins
Cook 30 mins

Brie with garlic, pine nuts, sun-dried tomatoes and basil in a bread bowl. Omg.....
Directions
Preheat oven to 350°F.
Hollow out the bread round, reserving the top and insides.
Spread half the butter in the hollowed-out round.
Remove the rind and chop the Brie into pieces. Layer the Brie, garlic, sun-dried tomatoes, 1/3 cup pin nuts and basil in the bread shell. Pour the remaining melted butter over the top and sprinkle with additional pine nuts.
Bake 30 minutes or until the filling is thoroughly melted.
Use the reserved bread pieces to dip into the mixture. When all the cheese is gone, slice the bread bowl into sections and eat. This is the best part!
Reviews
Most Helpful
I have made this numerous times and it always receives raves. The best part is the crunchy bread bowl. Delicious!!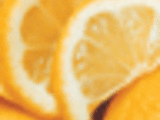 This is awesome!! I cannot tell you enough how much we loved this as an appetizer. Instead of layering the ingredients I just chopped them up and mixed them up together. My parents just moved back from Italy and he said that it was so good it made him think of Tuscany. I would recomend making alot of this. I would just double the recipe and use a big sourdough bread bowl. I thought that the butter would make it too rich. Wrong! The butter makes it creamy and delectable!