LizCl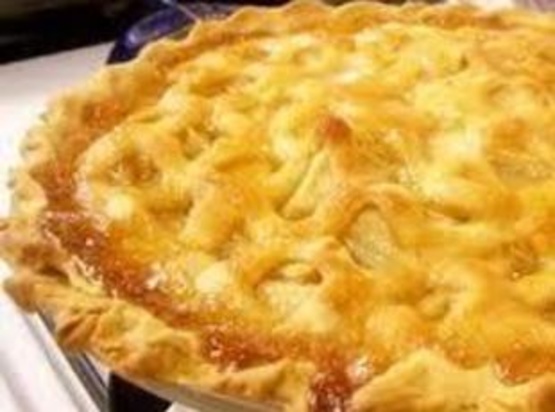 Apple pie with a twist, crushed pineapple with apples for a most delicious delight. I got it out of a Pillsbury Best of the Bake Off cookbook.
Mix apples and pineapple. Combine sugar, cinnamon and flour. Add to fruit mixture; place in pie shell. Place top crust over filling; cut slits. Brush with 1 tablespoon melted butter. Bake at 425 degrees for 10 minutes; then at 350 degrees for 25 to 30 minutes.
Pie crust.
Sift together flour and salt. Cut in shortening until the size of small peas. Blend egg yolk with lemon and water. Sprinkle over flour mixture, stirring with fork until dough is moist enough to hold together. Divide into half. Form into balls. Roll out and fit loosely in pie pan.