Boomette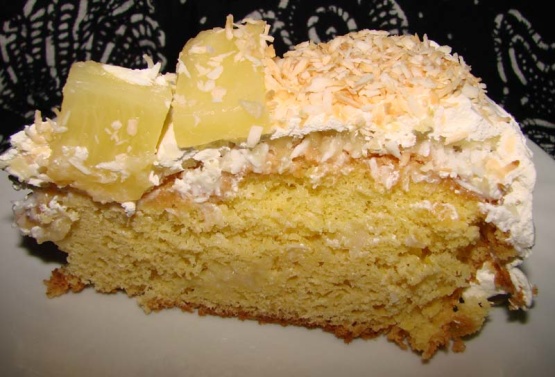 This recipes makes a small cake. Simple to prepare and very delicious.

actually I omited all the coconut, and added crushed pineapple to the mix ,which is what I was looking for, baked it in a mini bundt pan, and used a buttercream frostin.
Preheat oven to 350°.
Prepare cake mix as directed on package with egg and 1/2 cup water. Pour batter into greased 8 inch pan. Bake 30 minutes.
While cake is baking, bring coconut milk, sugar and coconut to a boil, then immediately remove from heat.
Remove cake from oven and poke holes in cake with the handle end of wooden spoon.
Pour cooked sugar coconut mixture evenly over cake, letting it saturate, spreading the coconut in the mixture evenly over cake.
Let cake cool completely. Spread pineapple over cake first, then cool whip.
Refrigerate until serving time.